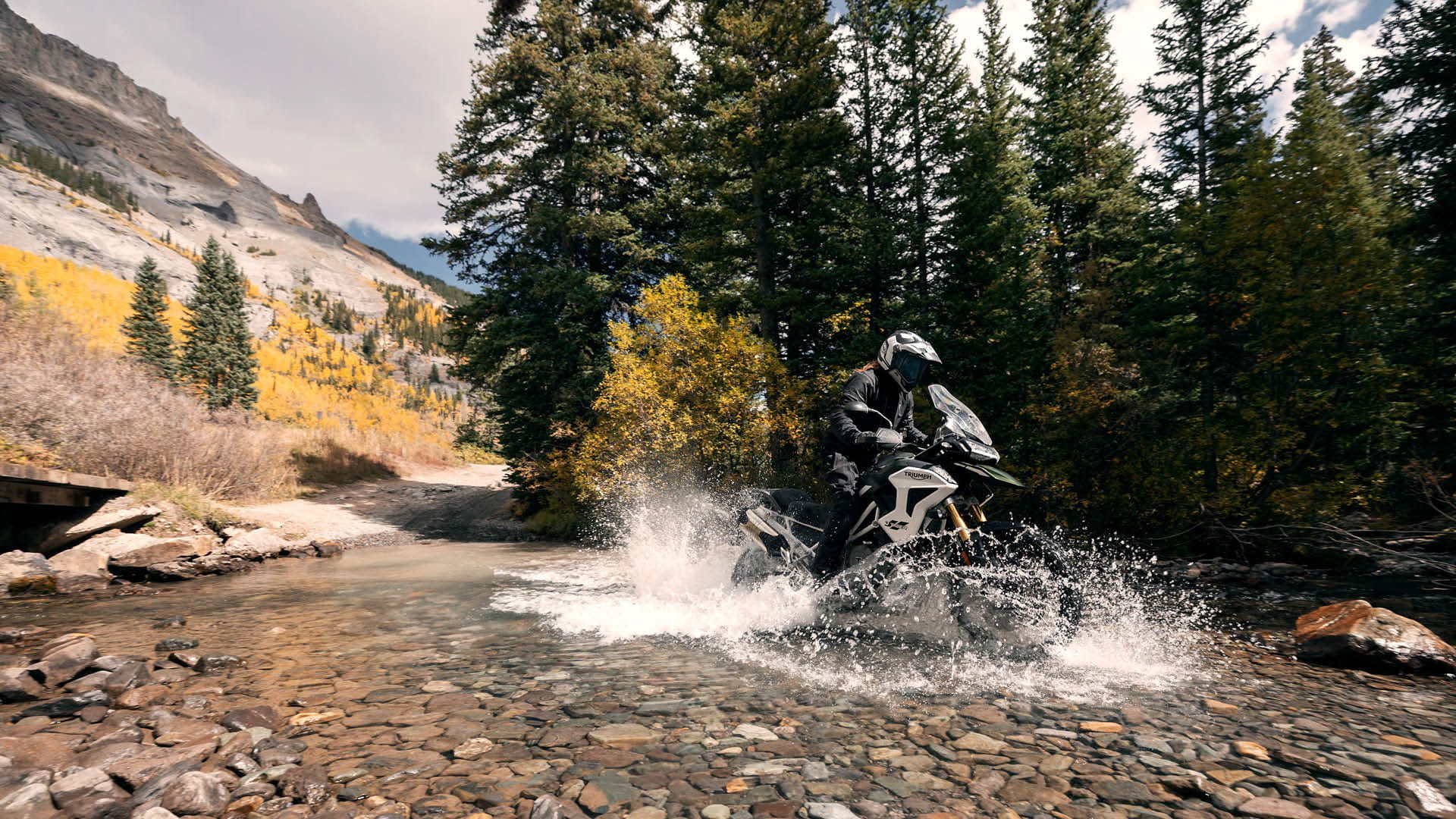 TIGER 1200 ADVENTURE CAMPAIGN
TIGER 1200 ADVENTURE CAMPAIGN
Offer Ends 31-12-2023
TIGER 1200 ADVENTURE CAMPAIGN
Prepare your new Tiger 1200 and get ready for your upcoming adventures.
When you buy a new Tiger 1200 you receive a fantastic offer right now.
- 2 silver expedition panniers & rails. (Retail value 8.500 DKK)
- 7.000 DKK of original Triumph parts, clothes, accessories or in value on the purchase of your new bike.